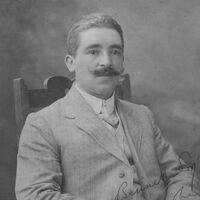 Havergal Brian (born William Brian, January 29, 1876 – November 28, 1972) was a British composer.
Although Brian was a very prolific composer, he remained obscure for most of his life. His works were eventually discovered became popular during the 1950s and 1960s.
Brian's work includes thirty-two symphonies. His first symphony, titled the Gothic Symphony, is his best-known work.
Biography
Edit
List of compositions
Edit
Ad blocker interference detected!
Wikia is a free-to-use site that makes money from advertising. We have a modified experience for viewers using ad blockers

Wikia is not accessible if you've made further modifications. Remove the custom ad blocker rule(s) and the page will load as expected.